5 Josef Ackermann
Chairman of the Management Board and the Group Executive Committee - Deutsche Bank AG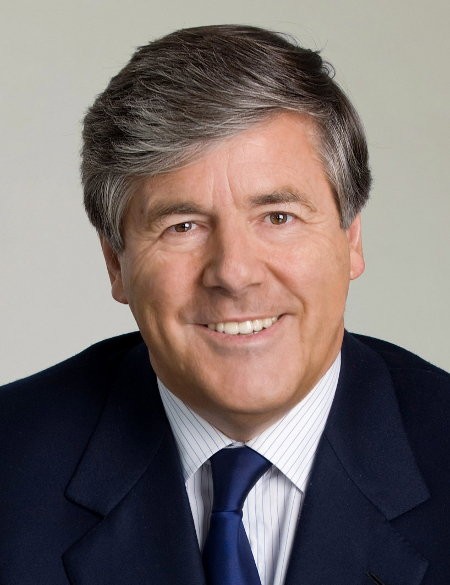 Dr. Josef Ackermann is Chairman of the Management Board and the Group Executive Committee of Deutsche Bank, but this alone does not guarantee his holding such a high position in the FCI 500 list, especially as Germany's banks have been diminished in size in relative terms during the course of the credit crunch, (not a bad thing necessarily, as others over-leveraged).
Swiss born Ackermann's stewardship of Deutsche Bank through the credit crisis was acknowledged in the air of uncertainty, and concern over the future leadership of the bank early in 2010, as the term of the (1948 born) CEO was due to expire in 2010. In the event a board request to extend his tenure to 2013 was accepted.
He has been the chairman of the Institute for International Finance, the most influential global body representing banks and financial institutions since 2003, and the IIF remains the most important private sector global body representing the industry.
In 1996, Ackermann joined the Management Board of Deutsche Bank, where he was responsible for the investment banking division. In 2002, he became Spokesman of the Management Board and Chairman of the Group Executive Committee. He was appointed Chairman of the Management Board on February 1, 2006. Under him, the investment banking business became one of Deutsche Bank's principal sources of revenue, joining the top tier of global investment banks. From 2006 onwards, he pursued the expansion of 'stable' businesses through targeted acquisitions and investments. In September 2008, Ackermann made the key decision to boost Deutsche Bank's private & business clients business by taking a stake in Postbank with the option to buy the company.
He is a member of the Supervisory Board of Siemens AG, of Royal Dutch Shell plc and of the International Advisory Council of Zurich Financial Services Group. He also plays an active role in, among other things, the Initiative Finanzstandort Deutschland , the Institute of International Finance (Chairman of the Board), the World Economic Forum (Vice-Chairman of the Foundation Board). Since 2007, Ackermann has been a Visiting Professor in Finance at the London School of Economics.
He studied economics and social sciences at the University of St. Gallen, and in 1977 he joined Schweizerische Kreditanstalt (SKA). In 1990, Ackermann was appointed to the Executive Board of SKA, becoming its President in 1993.