13 Jaime Caruana
General Manager - BIS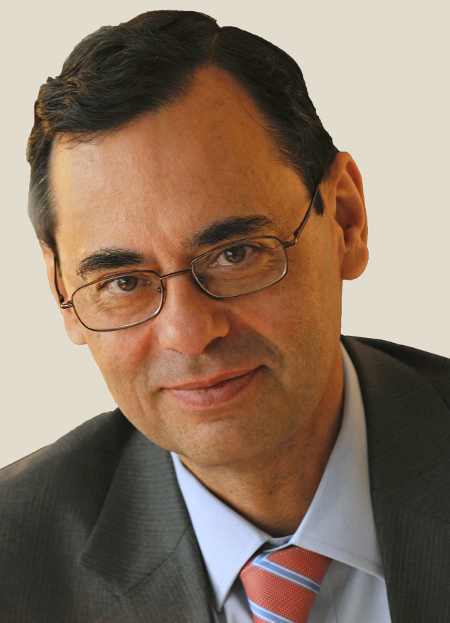 As well as being the head of the "banker's bank" Caruana was elected Chairman of the Standing Committee for Vulnerabilities Assessment for the Financial Stability Board. A former Governor of the Bank of Spain, he was appointed General Manager of the BIS in April 2009 for a five year term.
A Spanish national, Jaime Caruana was previously Financial Counsellor to the Managing Director and Director of the Monetary and Capital Markets Department of the International Monetary Fund, responsible for all aspects of the Fund's financial, capital market, and monetary work.
Mr Caruana has had strong connections with the BIS over a number of years. Mr Caruana was the Governor of the Bank of Spain, Spain's central bank, for six years and, in that capacity, served on the Governing Council of the European Central Bank. He was also the Chairman of the Basel Committee on Banking Supervision from 2003 to 2006 and has been a member of the Financial Stability Forum since 2003. From 2004 to 2006, he chaired the Coordination Group, a senior group of supervisory standard setters from the Basel Committee, the International Organization of Securities Commissions (IOSCO), the International Association of Insurance Supervisors (IAIS), and the Joint Forum.
Prior to joining the Bank of Spain, Mr Caruana served as Director General of the Spanish Treasury and headed an investment services company and a fund management company for nearly 10 years.