42 Axel Weber
President - Deutsche Bundesbank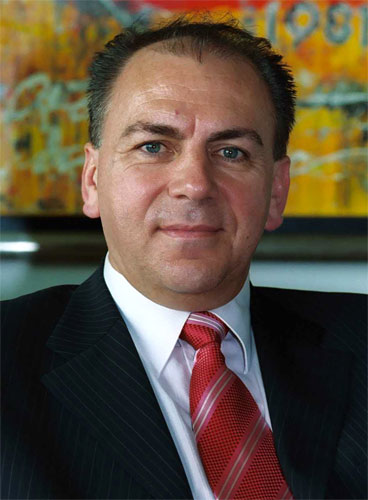 Axel Alfred Weber (born March 8, 1957 in Kusel) is a German economist and has been the president of the Deutsche Bundesbank since April 2004. He studied economics and public administration at the University of Konstanz from 1976 to 1982, concluding with a teaching diploma.
From 1982-1988 he worked as research assistant in the field of monetary economics at the University of Siegen and was awarded a Doctorate in 1987. In 1994 having passed his Habilitation qualification he went as a Professor to the University of Bonn, from where in 1998 he went to the Johann Wolfgang Goethe University Frankfurt am Main (where he remains a member of the Advisors' Board). He was also the Director of the Center for Financial Studies in Frankfurt am Main. In 2001 he became Professor of International Economics at the University of Cologne, and from 2002-2004 he was a Member of the German Council of Economic Experts. From October 2002 he was a member of the expert advisory panel to the Deutsche Bundesbank.
He has been President of the Deutsche Bundesbank and Member of the Governing Council of the European Central Bank since April 2004. He is also on the Board of Directors for the Bank for International Settlements (BIS).