45 Anshu Jain
Head of Global Markets - Deutsche Bank AG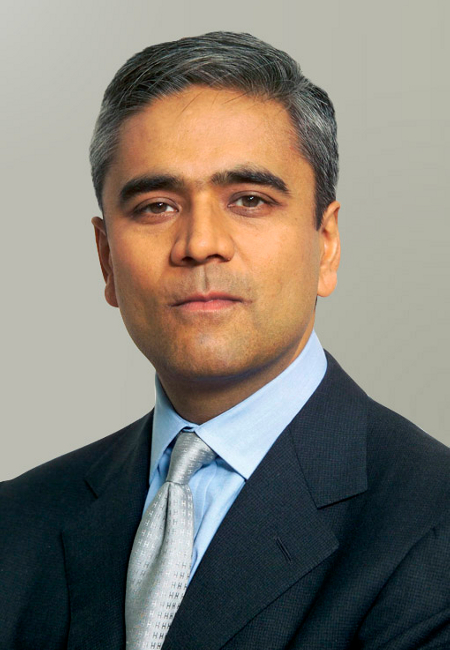 Appointed in July 2010 as Deutsche Bank's London based corporate bank and investment banking chief Anshu Jain plays a key role in the Eurozone capital markets. This was underscored when he and Germany's Finance Minister Wolfgang Schaeuble agreed at a meeting in July 2010 to intensify cooperation between the country's biggest bank and the German Government. It was reported in
Handelsblatt
that the talks included the bank's role in selling government bonds, corporate finance, and taking state-owned companies public.
Born in Jaipur, India, he served as a member of the Indian Prime Minister's Working Group on Inward Investment in India and has also participated in advisory roles for the UK Government, leading Deutsche Bank's team advising the UK Treasury on financial stability, with a mandate across all elements of the bank rescue package and other financial issues. Jain was also a member of the Financial Services Global Competitiveness Group, tasked by the UK Chancellor of the Exchequer in July 2008 with a year-long assessment of the UK's long-term approach to international financial services, chaired by Win Bischoff.
He is a member of Deutsche Bank's Management Board and, as head of the Corporate and Investment Bank since July 2010, is globally responsible for Deutsche Bank's corporate finance, sales and trading, and transaction banking business.
Jain studied economics at Shri Ram College of Commerce at Delhi University, earning a bachelor's degree with honors in 1983. He continued with a Master of Finance at the University of Massachusetts Amherst through 1985.